Congratulations and Thank You!
Your registration was successful and you're going to receive our next eNewsletter to keep you inspired AND up-to-date with what's happening in the industry.
**IMPORTANT**: Please make sure you add email address lynne@brookpersonnel.com to your safe sender list, so you don't miss out on receiving the information in future.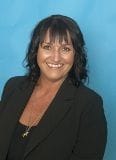 Lynne Brook
Brook Personnel